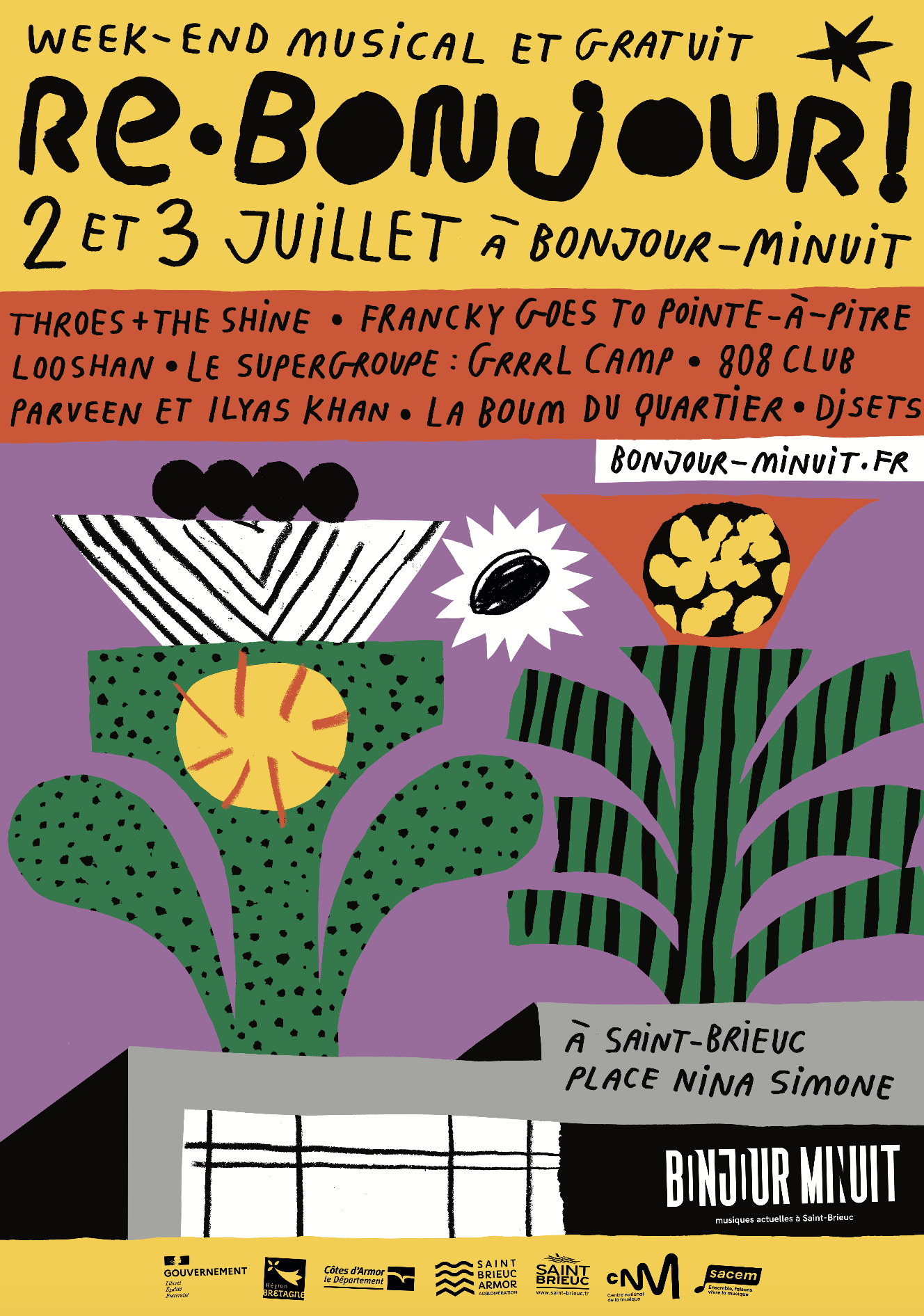 TAN

---
62 illustrations for the TAN (Nantes/France) timetable for 2022

Le petit vendredi

---
Poster for the cultural place Provisorium Nürtingen (
Germany), and its events "Le petit vendredi" (which take place on Thursday evening).
︎
https://
www.provisorium-nt.de/
Dans le Ciel

---
Book with
Éditions Amaterra
. Text by Aurélia Coulaty / 72 pages. Available in our librairy.
Le soleil, un arc-en-ciel,
une aurore boréale,
un pigeon voyageur,
une montgolfière,
les traces d'un avion...
le ciel est un spectacle permanent.
CNRS

---
Illustrations for the latest
CNRS
journal, September 2021. Images around portraits of scientists, climate, diseases, Brexit, black hole, atoms, advertising targeting...
Socialter - "Defending the living"

---
4 Drawings for the
Socialter
special edition with Baptiste Morizot as editor-in-chief.


Wogoo Zoogi


---

16 Pages, 4 Color Riso, Edition of 100, 2014, Printed by Tan & Loose Press / Sold out


A playful and abstract discussion between two aliens.
"They are speaking, singing very strangely, and they have a hair on their tongues."

Mambo


---
MAMBO published by Éditions FP&CF
20 pages / 4 colors / Edition of 150 / + 2 ex-libris riso
Printing by Anaïck Moriceau / Sold out
︎ http://
www.editionsfpcf.com