Formes

---
Installation in the public space for the city of Saint-Brieuc (France) , 2021.
Production : City of Saint-Brieuc with the support the Region of Brittany and the Contemporary Art network in Brittany ("Against winds and tides" device) and with the patronage of the research department Rei-Lux (Angers).
Resins : Géraud de Bizien (Saint-Brieuc).
Digital cuts: Exokit (Saint-Brieuc).
Artistic direction and coordination: Raymond-Hains Gallery / Saint-Brieuc School of Fine Arts.
Le Labyrinthe

---
Wall project
, in Le Bon Marché Rive Gauche (Paris), 18 May - 1 July 2018
Dans le bruit chaud du souk, au coeur de la cité,
Les formes inchangées exhibent leurs courbures.
Fières de la main agile qui les a façonnées,
Tannées, cuites, tissées, elles envahissent les murs.
L'imprudent butineur, envouté par la masse
Hypnotique. Se laisse guider par un mirage.
Des épices cuivrées en un trop fort dosage,
Piment cuir oranger, mélangés par la grâce.
Le labyrinthe doré s'est à jamais fermé
Dans les entrailles de ceux qui lui ont succombé.
Le trésor est pour eux, qui répondent à l'appel.
Mais ici le soleil ne brûle plus les ailes.
Text : François Mark
Photos : Louis Haugh
Paint wood, painting, spaying : atelier bingo.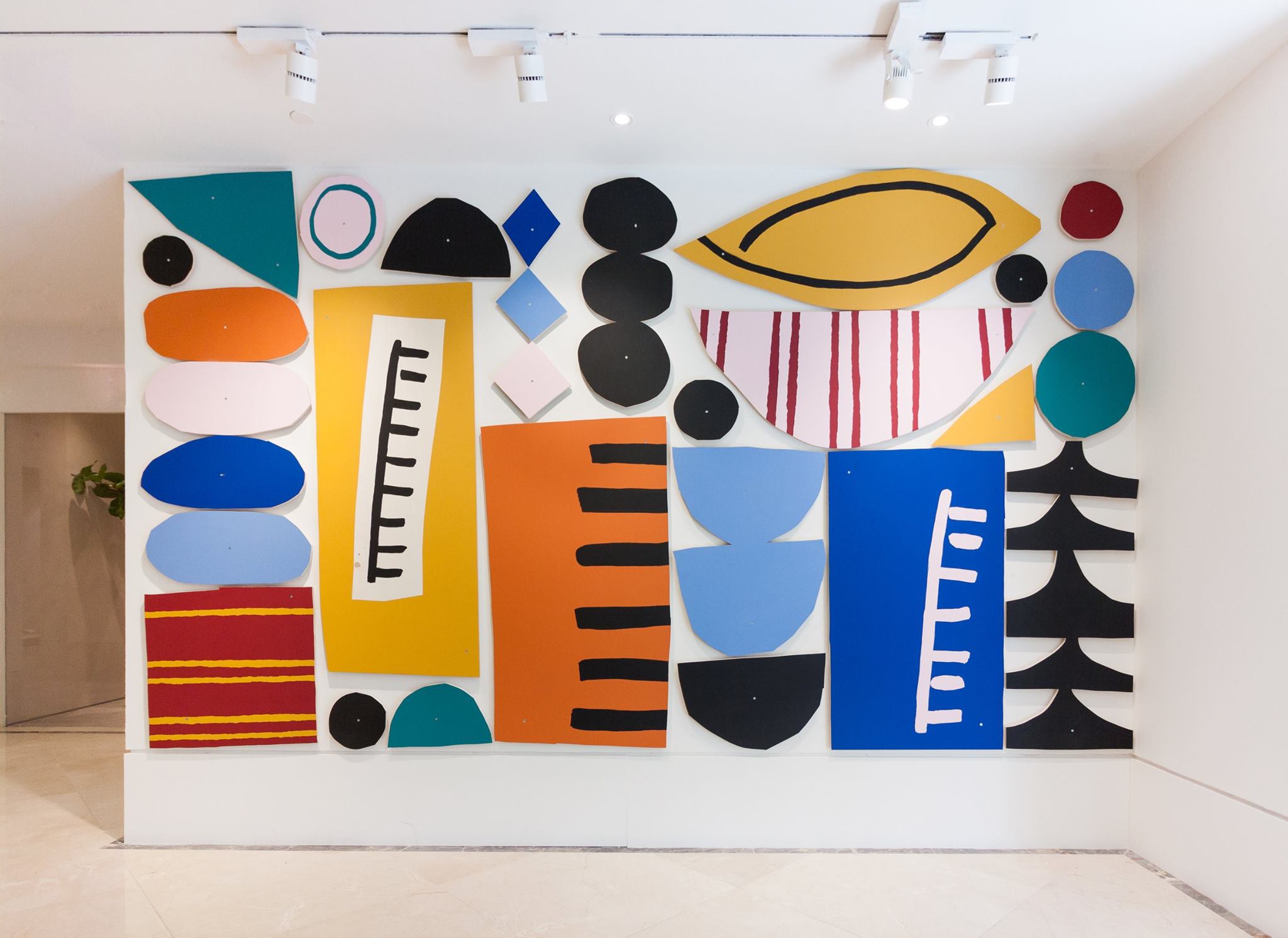 APEMS, collège des Alpes, Pully


---
School murals project with Bureau Brisson Architectes,

in Lausanne (Switzerland), 2017


Artistic direction and coordination : Bureau Brisson Architectes
Assistants : Lisa Favreau & François Mark
Photos : hasoo — photoo